Virtual Tour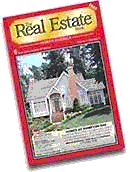 Client Advocates
October 5th, 2004
Even though we last bought a house in December 1999 and it is now October 2004, The Korn Team continues to assist us in numerous ways. When they say, "We are your real estate consultants for life", they truly mean it. In December 1999 Jill and I found a FSBO home that we liked and decided to buy and needed someone to sell our house for us. We had received "Korn Team" subdivision comparison sheets in the mail periodically and decided to give them a call. We signed on immediately and will never have another agent work for us. Not only did The Korn Team sell our house with their extraordinary marketing skills, they even offered to assist us with our FSBO house at no extra charge. I thought at this point our relationship would end. But, over the past five years The Korn Team has kept in touch, and although we have not been able to attend any of their numerous client parties, we did participate in the St. Patrick's parade downtown one year. My kids thoroughly enjoyed that experience. Also, the last three years I have coached my son's t-ball and machine pitch teams in Blue Springs. The first year as a new coach, I was told that I had to find a sponsor for our team. I made one call to Brad Korn and I barely got the words out of my mouth before he said yes. Brad has sponsored our teams for the last three years and I am sure that our relationship will continue for a long time. Thank you Brad and the Korn Team for all of your work and your commitment to the community. -- Doug, Jill, Clayton, Emma, and Libby Anderson; Blue Springs
June 15, 2004
We would like to share our satisfaction with The Korn Team in handling our difficult real estate transaction.
We enlisted their help when we decided to sell our home to escape a high payment we could no longer afford. Our circumstances were especially difficult because we had to sell our home for less than what we owed (short sale). We were under a lot of stress, but Brad and Sonya were experienced with our situation. They executed an aggressive marketing campaign to ensure that everyone in Kansas City knew our home was for sale. We had many showings, and when we received an offer, they did everything possible to make the process go smoothly. Also, they worked diligently to negotiate the short sale with our mortgage company.
Brad, Sonya and their team were always available, supportive and knowledgeable. Despite the odds, they went above and beyond what we expected of them, and we are eternally grateful for their help. We recommend The Korn Team to anyone in need of assistance with buying or selling real estate, whatever the circumstances might be.
Sincerely, David & Nicole
---
Email Received: To: "The Korn Team" Date: Mon, 12 Jul 2004 08:55:42 -0500 > I just wanted to take a minute and thank you for all that you have done for us, we appreciate it very much. The party yesterday was absolutely beautiful, thank you so much! I had no idea a company would go to such extremities for their customers. Working with The Korn Team has been such a positive experience for us, we have enjoyed every minute of it. >Thanks again! >Tim & Tiffany Massey
---
Thank for becoming our realtor and telling us everything we need to know and do to get our house sold. Dixie and I both wished we would of known you back in Dec. of 96 when we bought this house. (Our previous agent was) a good agent but you seem to care more about your clients than you do in making a lot of money and not making your clients feel like suckers. I hate to say this but when we bought this house thru (Our previous agent) , we do feel like we were played like suckers and made to buy a house that we really didn't like. We were basically told that this is the only house we could get at the time and nothing else. I just wanted to say thanks again for everything you are doing for us.
Ken E. Hodges

Dear Brad,
Although nearly two months have passed since we closed on the house
and saw you last, I don't think it is too late for one final word regarding our 'real estate experience'.
First of all, I cannot thank you enough for the attention you gave us.
I know you were involved with many other clients, but you always made us feel like we were the only one. Those seven months were somewhat trying for 'two little old people' at times, but you were honest, straight forward an always there for us.
I have learned through all of this to be more cognizant of the real estate business and I'm convinced that there is not another agent anywhere who markets a property the way you do. Your dedication and ability to explore every avenue to accomplish a sale is unsurpassed. Your staff should be commended too for this same dedication to the client and their loyalty to you.
You are very dear to us, Brad, and we will forever sing your praises. Our best wishes go out to you for success and prosperity in all your endeavors. Please extend our thanks to Sonya, Angela, Lori and all the others who helped us.
Best regards to you and your family.
Vita and Carl Caneleo
---
We just wanted to thank you for all that you did for us. We are finally all moved in.
Thanks again!
And we'll remember your name when any of our family or friends need a realtor.
Tiffany & Jamie
2nd letter:
....We love our home and the neighbors are very friendly. Our trip was fantastic....We love hearing from you and we appreciate everything you do....